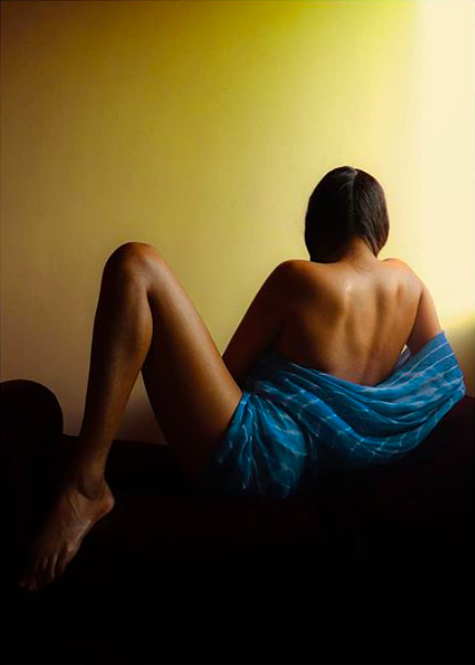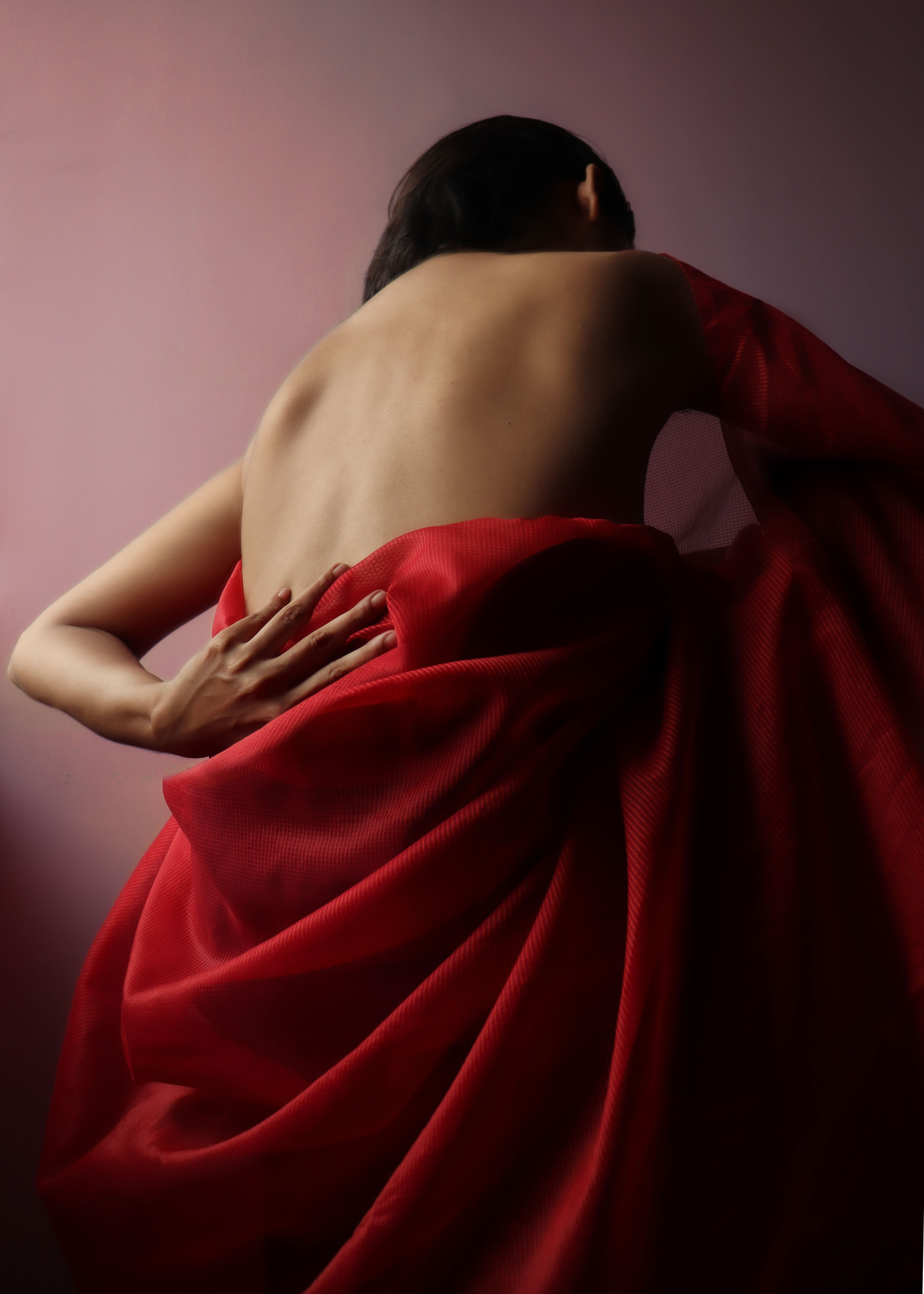 SELF PORTRAITS (made in isolation)
This series of photographs began during India's first lockdown in 2020.
There was nowhere to go and no one to see, that's when I turned the camera onto me.
Each image is a study of body, form and the materiality of cloth;
sculptures of flesh and fabric.